INDUSTRY LEADERS IN
EARTHWORKS, DEMOLITION
& CIVIL
We pride ourselves on delivering high quality equipment and services to jobs of any size.
Earthworks
Flowrite Group specialises in site preparation for building and roadwork, offering services that encompass clearing and adding necessary materials to ensure optimal site conditions.
Demolition
Flowrite Group delivers comprehensive demolition solutions, efficiently clearing structures and preparing sites for new development with expert precision.
Fleet Hire
Flowrite Group provides reliable and versatile plant hire services, offering a wide range of well-maintained machinery and equipment for various construction and earthworks projects.
Passionate.
Experienced.
Industry Leaders.
Flowrite Group is driven by our unwavering passion for earthworks, civil, and demolition. Founded by Managing Director Jeff Giebel, whose roots in the industry run deep.
Our success is built on three pillars: delivering top-quality workmanship, maintaining a modern machinery fleet, and fostering a positive work environment.
As a trusted name in the industry, we pride ourselves on our commitment to excellence.
Join us and experience the Flowrite difference.
Construction
LEARN MORE
Demolition
LEARN MORE
Civil Engineering
LEARN MORE
Recycling & Waste Management
LEARN MORE
Mining and Quarrying
LEARN MORE
Concreting
LEARN MORE
Flowrite Group offers an extensive range of top-of-the-line machines available for hire, specifically tailored for demolition, earthworks, and recycling projects. Our constantly expanding fleet includes various powerful machines such as excavators, loaders, crushers, and more.
Choose from our selection of reliable equipment, including:
Trucks: Tackle demolition and work site clearing efficiently by opting for our hourly truck hire. Ensure you have the necessary equipment for the job at hand.
Excavators: Versatile machines used for digging, lifting, and moving materials on construction sites.
Loaders: Heavy-duty vehicles equipped with a front-mounted bucket for loading materials into trucks or other containers.
Crushers: Machinery designed to break down large rocks and other materials into smaller, more manageable sizes.
Skid Steers: Compact machines with a small turning radius, perfect for maneuvering in tight spaces.
Track Loaders: Tracked vehicles that provide excellent traction and stability for heavy-duty tasks.
Multi-Deck Mobile Power Screens: Experience the versatility of multi-deck mobile power screens, capable of efficiently removing impurities, sorting materials into various sizes, and enabling you to bring the screening process directly to your worksite.
With our diverse fleet, we have the right machinery to handle any job, big or small. At Flowrite Group, we take pride in delivering high-quality work, regardless of the project's scale. Trust us to provide the equipment you need to get the job done efficiently and effectively.
Sustainable solutions, Superior results
Expert Guidance
Our knowledgeable team is readily available to provide expert advice and assistance in selecting the right equipment for your project, ensuring optimal productivity and cost-effectiveness.
Cutting Edge Machines
With a comprehensive range of state-of-the-art machines, we offer the flexibility to choose the equipment that best suits your specific project requirements.
Quality Assurance
We adhere to stringent maintenance and inspection protocols, ensuring that every machine in our fleet is in prime condition, delivering optimal performance and reliability.
Customer Satisfaction
Your satisfaction is our ultimate goal. Our knowledgeable team will answer your questions and recommend the right machinery for your specific requirements. We ensure a personalised experience with our open communication and tailored services.
Extensive Fleet
With our comprehensive range of state-of-the-art machines, we offer the flexibility to choose the equipment that best suits your specific project requirements.
Sustainable Supply Solutions
We are proud to offer a wide range of recycled products for sale including high-quality rocks, topsoil, road base, and retaining wall gravel. By opting for our recycled offerings, you will actively contribute to sustainable practices and also enjoy the benefit of cost savings.
We are thrilled to have had the privilege of collaborating with Hutchinson Builders on this remarkable undertaking. Our mission was to demolish the existing pools and prepare the site for the construction of a brand new pool, breathing new life into this iconic...
read more
"Flowrite was extremely professional, demonstrated great communication and did an outstanding job."
Bryce Cuthbert – Hutchinson Builders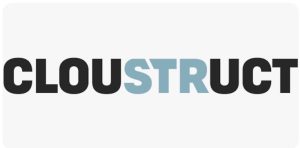 "Ultimately the most experienced and professional company that I have ever worked with in my 42 years within the building industry. Jeff, Brooke and Michelle are the most experienced, well organised and polite people that I have ever come across who go out of their way to go above and beyond for everyone around them. Michelle especially under all the extreme pressure she faces throughout the day, rises above and caters to all the expectations that I've asked for"
Tony – Cloustruct
FSC Safety Accreditation
FSC Accreditation is the highest certification standard for safety in construction.
Environmental Management Systems
Quality Management System
OHS/WHS Management System